Mike—the Formative Years
This page is devoted to my brother, Mike—or, shall we say, to some of his childhood photos. Unfortunately, I haven't been able to find the embarassing ones ... yet...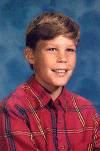 Here is from elementary school—probably around the 5th grade, but I cannot tell for certain.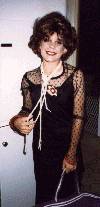 One of Mike dressed up for Halloween ... probably around the 4th or 5th grade.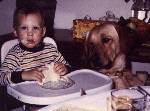 Finally, one of mike as a wee little babe ... okay, actually March 23, 1980 ...